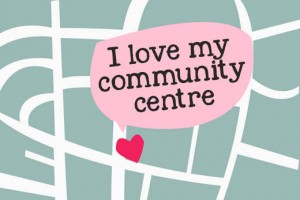 Community Centre Week runs from 19th – 26th July and aims to remind everyone how important community centres are to our neighbourhoods – how much amazing work they do, and that we should never take them for granted.
Initially started by a group of centres in London, this year WCAVA (Warwickshire Community and Voluntary Action) and Warwickshire County Council are taking time to celebrate the work of these wonderful local resources.
Here is what they say about us!
"One such centre based in Stratford District is Southam's Graham Adam's Centre. Established 20 years ago in the old primary school building, the centre has developed into a much loved community resource, offering a wealth of activities to meet everyone's needs. These include Create and Play Days, Messy Mealtimes (a cooking and Forest Schools club for the under 5s), Brownies, an over-60s lunch club, Slimmingworld, plus fitness sessions including yoga, karate, dance, gymnastics, and movement to music. The Centre even hosts a monthly rural cinema night. It is also home to Southam's Foodbank
As well as activity sessions, the Graham Adams Centre has just secured funding from the Heart of England Community Foundation to promote volunteering across Southam – especially to those looking to increase their employability skills. Volunteer opportunities will cover the whole spectrum of running the centre – including administration, reception, café work, youth and family work, fundraising and events organising. The GAC team are also looking for volunteers to take an active role in managing the centre by joining the Board.
The Centre really is at the heart of Southam's community, helping people come together to learn new skills, improve their fitness; share experiences; or simply to enjoy a cup of tea and a chat in the popular café."
Newly elected County Councillor for the Southam, Stockon and Napton Division Andy Crump said
"Every time I attend an event at the Graham Adams Centre, I am always impressed with the great work being done by the organisations, officers and volunteers based there. Furthermore, these events are much appreciated by the local community, with attendees being from all age groups, who all seem happy to be there".